Does asking for recurring donations on Patreon put you off?
In this Ko-fi review, you will see why I think it is the best Patreon Alternative.
So that you can get one-time or recurring donations online, And receive some money to fuel your passion.
Video review available below:
Here are four reasons why I use Ko-fi instead of Patreon:
1. Ko-fi offers one time payments
First, Ko-fi offers one-time payments, which means it's easier for people to donate to you instead of committing to recurring payments like Patreon.
For example, I just have a link on the website's navigation bar, and if my content provides enough value to people, they can donate easily without creating even a Ko-fi account.
If you want to create a button like this in your WordPress menu, follow this tutorial.

Now I could do the same with PayPal, and I used to do that, but I like that people can leave a comment & I can respond to them easily, and there is a bit of interaction. And I just like that it's a bit more out in the open.
2. Simple to setup
The second reason I like Ko-fi is that it's super easy to set up. You just create an account, write a bit in your profile, add a few images, and Voila. You have yourself a donation page!
The only slightly annoying thing is that you will obviously need an existing PayPal account & Stripe account to receive credit card payments. But that's outside this Ko-fi review.
3. Kofi is cheaper
The third reason is that Ko-fi is cheaper. You get access to most Kofi features with the free plan. And for membership & when selling a product you pay 5% fee on the earnings.
Or you can upgrade to a premium plan (Ko-fi Gold) and pay a flat fee of $6 a month. This means if you receive more than $120 a month, Then it's cheaper to get the premium account.
Compare that to Patreon's 5%-12% fees on earnings. If you get a lot of donations, it can cost you a lot!
4. More features and flexibility
The third reason is that Ko-fi is like Patreon on steroids. It is just more versatile and comes with more features.
Here is what you can do:
1. Sell digital & physical stuff
On Ko-fi, you can sell digital & physical products or services.
For example, As you can see, Marc here is selling his comic books. Right from the platform, with shipping fees and everything. Supporters choose their product. Then fill in their shipping details, and boom. Marc just made a sale.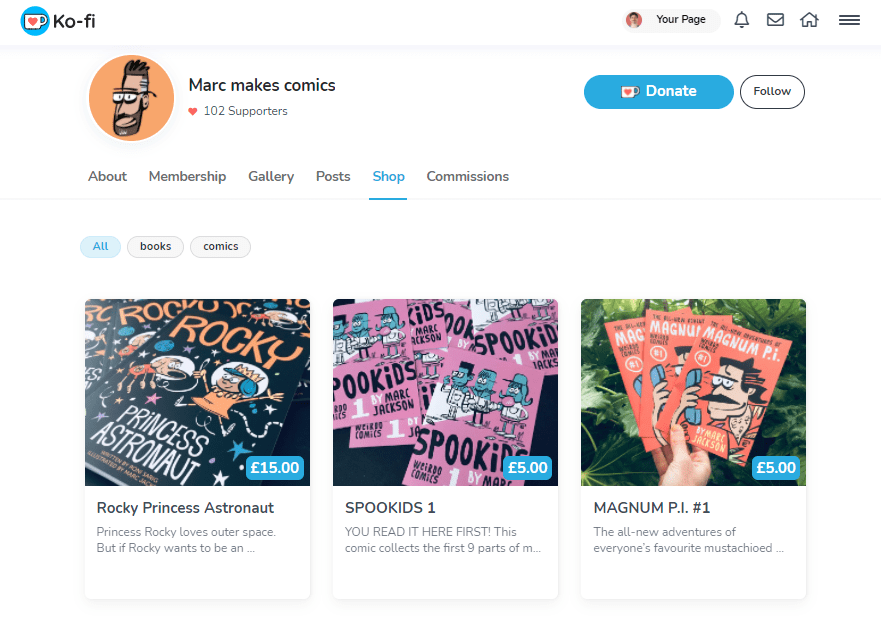 And here, he has a service where he draws people as cartoon characters.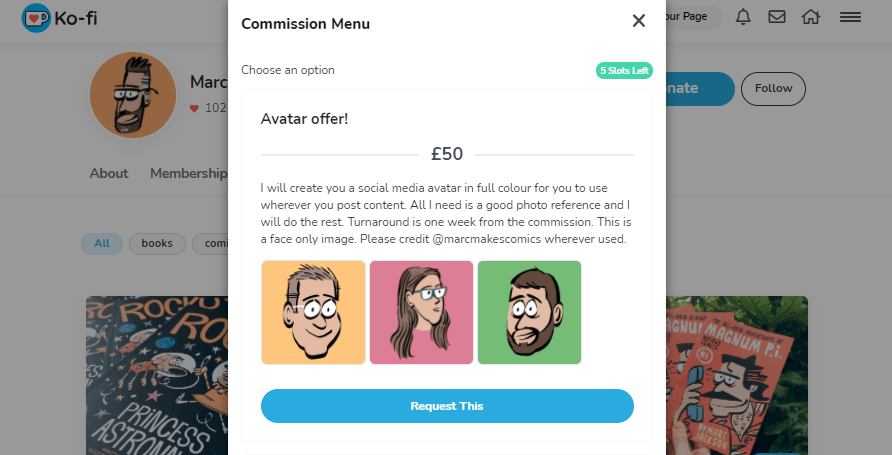 How cool is that?
2. Setup crowdfunding goals
On top of that, you can also set up crowdfunding goals, and people can support you to get the funding for your project.
For example, Latoya is crowdfunding her podcast with Ko-fi donations.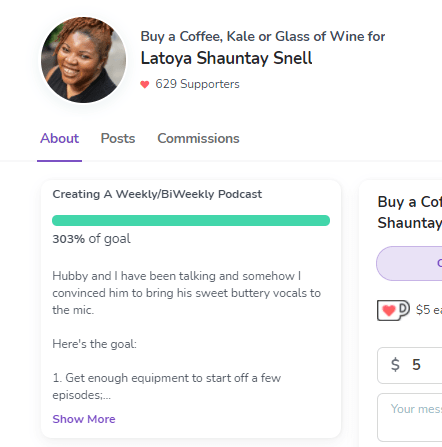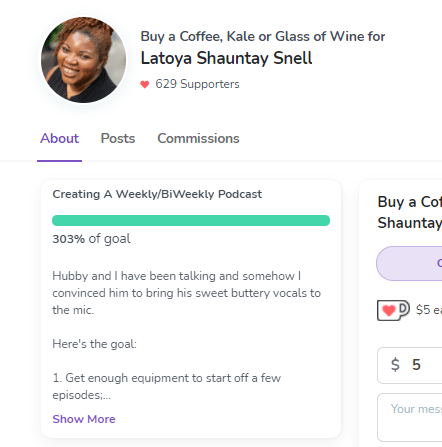 And as you can see, she did pretty well here.
3. Get recurring payments through memberships
Then you can also receive recurring payments through memberships… for example, Ellie here has multiple tiers with different benefits and prices. Similar to what you see in Patreon.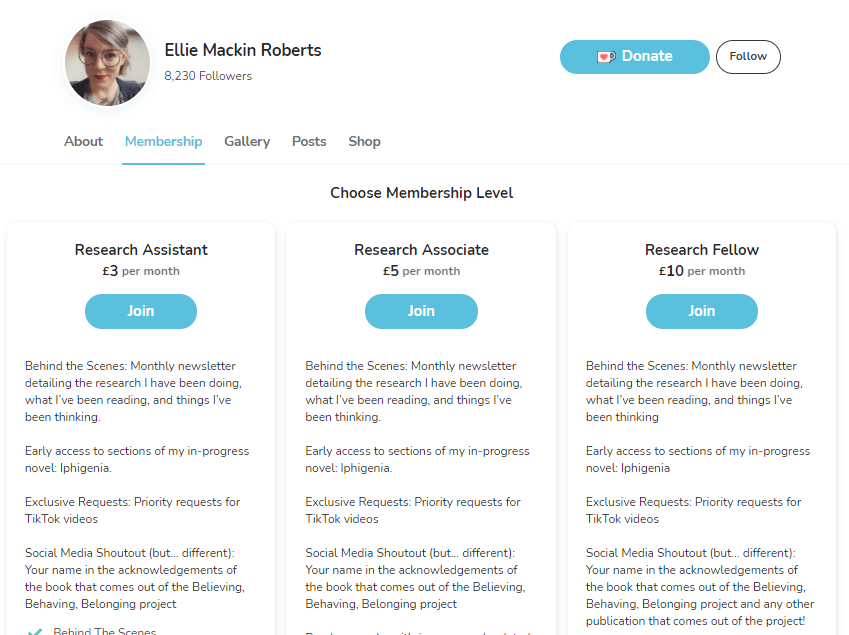 Ko-fi review recommendation
So what is my recommendation?
If you want to build a community where you receive recurring payments from patrons, you are prepared to offer rewards and extra stuff to your supporters. Then Patreon is your choice.
It's just better known among people, and most people tend to know what they are getting into when dealing with Patreon.
For everything else, I would use Ko-fi.