Hello Internet people,
In this article, I'll explain 5 reasons why getting a free website is a bad idea. Inventing on free websites will probably be just a waste of your time.
This article might seem strange to you since I just made a video about how to set up a free website.
Well, I did that video and article because I don't know your situation and for whatever reason, some of you might want to start with a free version.
However, in most cases, you shouldn't bother with free domain & hosting, and instead, you should opt for paid services.
Here is a video of this article:
What do I mean with a free website?

Free website includes services such as Blogger, WordPress.com, Wix or standalone are websites which can be built on top of free hosting and free domain. 
It's basically anything that creates a subdomain under their services like myblog.wix.com or free domain like myblog.cf  built on top of free hosting. These services make it possible for you to create a website without having to buy a domain name. 
So, should I get a free website? 
Although a free domain website may seem tempting at first, I strongly recommend that you consider the paid options if you are serious about your business and want to make money online.
Now, I'm not saying these services are bad in general, but they will waste your time if you want to succeed in the online world.
Enough talk – let's jump into the reasons why getting a free website is a bad idea
1. You can't make money with a free website.
The first reason is that in most cases, you won't be able to monetize your website or blog. Most free services state in their terms and conditions that you have to stay as a non-profit website in order to use their services.
Another policy is that they can advertise on your site without getting a dime. Not very fun, is it?
Usually, these ads don't even have much to do with the subject of your blog. 
As a result, you won't be able to make money with a free website and your time and effort will be wasted.

2. Lack of credibility (Search engines give less priority to free domains & services)
The second reason is that in general, having a free domain like .cf and .ga or a .wix.com and .wordpress.com at the end of your URL isn't credible. Not for your users and nor for Google.
Since you will probably rely on Google traffic to drive users to your site, it's important to know that Google gives less priority to these type of domains. Thus you might put in a lot of work for little reward.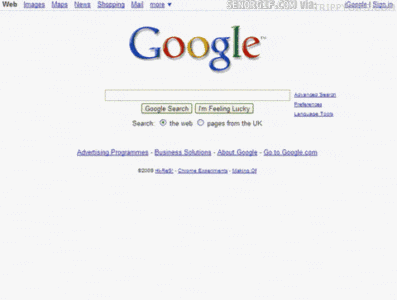 3. Spammers are on the same shared server
Even worse than having Google giving you less priority is that Google will penalize your website for spam activities.
This can happen since you are sharing your website with other free domains & hostings. This means that if some of those websites are used for spam, your site might end up on the spam list as well. Noooo!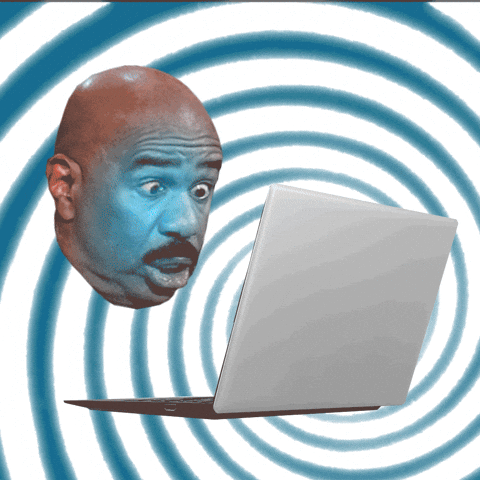 4. Limited customer service
In most cases, the customer service will be non-existing. If you need some help with your servers, you will have to wait for a while or don't get it at all.
Now I know that some paid services aren't that good either but at least you have the community to help out with basic issues.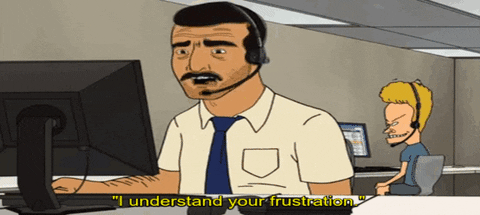 5. Slow website (low bandwidth)
The second reason is that if you are using free hosting, the chances are that your website is really slow to load.
This is because your free account only receives a small portion of the available power and slow website means that your users won't stick around (Yeah, the struggle is real).
Another disadvantage is that free services don't have any obligation to keep running your site. They might even choose to switch it off temporarily or shut down completely. It's really up to them.
Invest in a long-term solution
Because of the 5 reasons that I just mentioned, I think putting any effort in free services is a waste of time. If you are serious about your website and want it to succeed in the long-term, consider investing in paid services.
Not only you get more out of it, but you will also motivate yourself to work on the website since you are paying for it anyway.
Don't have much money? No problem!
Well, you are probably asking yourself, 'What can I do if I don't have much money to invest in the website?'
Now, I'm myself use GoDaddy and I'm about to transition to HostPapa. Both of these hosting providers and plenty of others give heavy discounts to first-timers. So, I think you can get started with 2-5$ a month depending on the services.
If you are interested in this, here is a link to a Youtube video from Miles Beckler that compares popular alternatives.
Additionally, here are 2 videos that I think you would like to see.
How To Choose The Best Web Hosting For Your Needs

by Adam Preiser – 

In this video, you'll learn how to choose the right hosting provider according to your needs.
How to Start a WordPress Site in Less than 10 Minutes (Step by Step) by WP Beginner – By following the video above, you'll be able to learn how to start a WordPress site in less than 10 minutes. The tutorial explains the step by step and it's quite easy to follow.
I hope this article helps you. Otherwise, please leave a comment below and I'll answer asap.